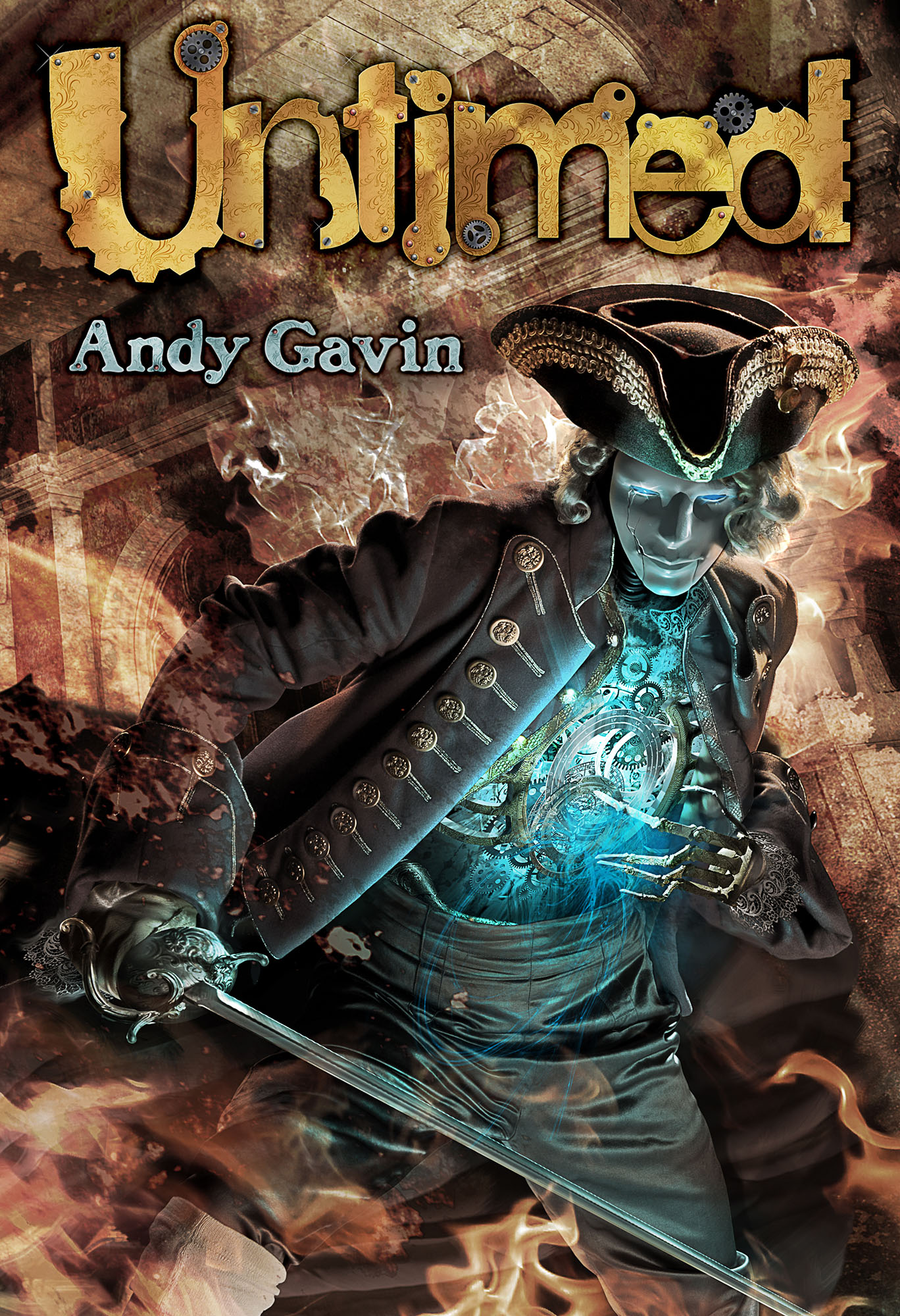 Where to start... Untimed by Andy Gavin is the story of a boy who is invisible. No, not literally, but no one remembers him, his name, or who he is. He passes through life insignificant and forgotten. Until the day he follows a strange, clockwork man, down a hole . . . and finds himself very far from 2011 and from the U.S.
Untimed is a time traveling story with some romance and lots of action. I could probably gush on and on about this book, I loved it so much.
The characters of Yvainne and Charlie are well developed and true to their time, genders, and ages. Yvainne is rough-around-the-edges and spunky, a pick-pocket having grown up on the streets of London. Charlie brings out a softer side of her with his positive, sometimes naive, outlook on life but she also brings out a more adventurous side of him.
The plot is tight-knit. I didn't notice any obvious holes. The time traveling rules seem to be pretty concrete from beginning to end, Charlie and Yvainne have their goal and as a reader I never felt like I was being taken away from the main plot line. The action is well paced, with enough downtime and romance in between to allow me to catch my breath, but not get bored.
I loved the steampunk aspect of it. I think this is a very interesting genre that is an interesting way to bring aspects of history into YA reading.
Untimed I also found to be very original. Allbeit I don't read a lot of YA steampunk, it is definitely not something I've read before.
The one downside I found in the book was I personally found it a little too explicit for YA, and would probably consider it more upper YA for ages 16 and up. Nothing is gone into detail, but some of the situations the characters were in were a bit adult in my opinion for 13-15 year old readers, but that's just my personal thoughts. Obviously what may be considered appropriate varies from person to person, family to family.
I'm giving Untimed by Andy Gavin 4 out of 5 stars.
Charlie's the kind of boy that no one notices. Hell, his own mother can't remember his name. So when a mysterious clockwork man tries to kill him in modern day Philadelphia, and they tumble through a hole into 1725 London, Charlie realizes even the laws of time don't take him seriously. Still, this isn't all bad. Who needs school when you can learn about history first hand, like from Ben Franklin himself. And there's this girl… Yvaine… another time traveler. All good. Except for the rules: boys only travel into the past and girls only into the future. And the baggage: Yvaine's got a baby boy and more than her share of ex-boyfriends. Still, even if they screw up history — like accidentally let the founding father be killed — they can just time travel and fix it, right? But the future they return to is nothing like Charlie remembers. To set things right, he and his scrappy new girlfriend will have to race across the centuries, battling murderous machines from the future, jealous lovers, reluctant parents, and time itself.
Purchase here:Untimed
About the Author: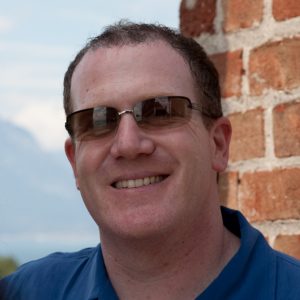 Andy Gavin is an unstoppable storyteller who studied for his Ph.D. at M.I.T. and founded video game developer Naughty Dog, Inc. at the age of fifteen, serving as co-president for two decades. There he created, produced, and directed over a dozen video games, including the award winning and best selling Crash Bandicootand Jak & Daxter franchises, selling over 40 million units worldwide. He sleeps little, reads novels and histories, watches media obsessively, travels, and of course, writes.